December 22, 2015, Jiangsu Civil Defense Bureau hosted the Accreditation conference for "Yangzhou City People's air defense engineering planning (2014-2020)" in Yangzhou.Nanjing Wislong Urban Planning Design Co.,Ltd. on behalf of the project team reported and answering.
| | |
| --- | --- |
| Accreditation conference | Experts group |
Review group consisting of Shu Yu,Li Hongqing and other well-known experts in the field of air defense, underground space, urban planning reviewed after careful argument, agreed that the planning and research data, compiled on the basis of fully, technical route science, planning concepts were innovative, planning content was rich, layout was reasonable size, the implementation was feasible, integrated the latest research results in air defense engineering and underground space, disaster prevention and contingency planning, The experts and leaders agreed to the plan approval.
| | |
| --- | --- |
| Civil Defense Bureau | Voting through the assessment |
The conference was organized by Jiang Tao, the section chief of Jiangsu Civil Defence Bureau Engineering Department, the Secretary of Yangzhou Civil Defense Bureau Maqun delivered the keynote speech, Deputy Secretary of Jiangsu Civil Defence Qin Zhengbao attended the review meeting, and made important instructions concise for the development of air defense.Leaders from related departments such as Jiangsu Jiangsu Civil Defence Bureau, Yangzhou Civil Defense Bureau attended the meeting.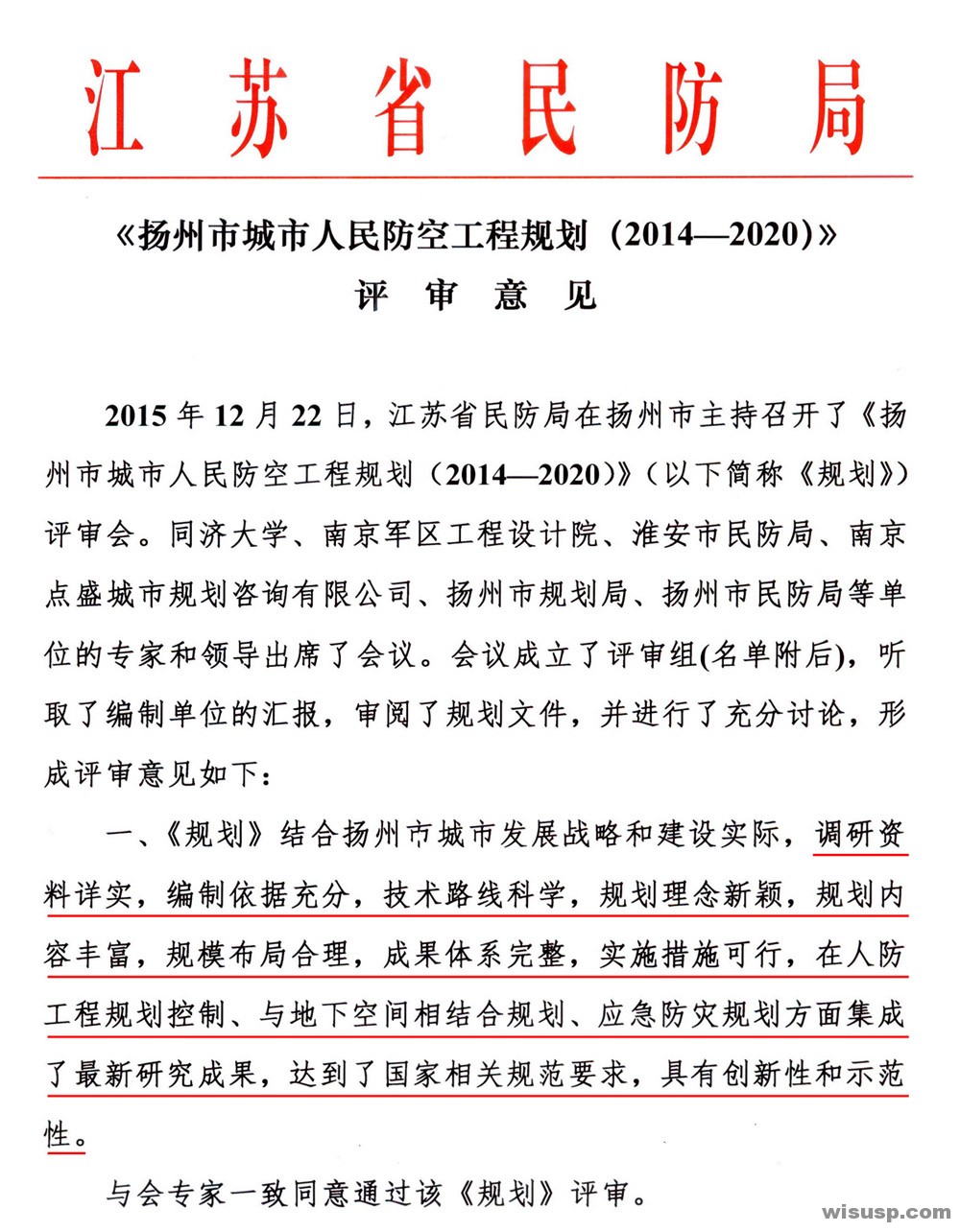 Review document
Source: Wislong text: Xiao Qiufeng Photography: Tian Ye